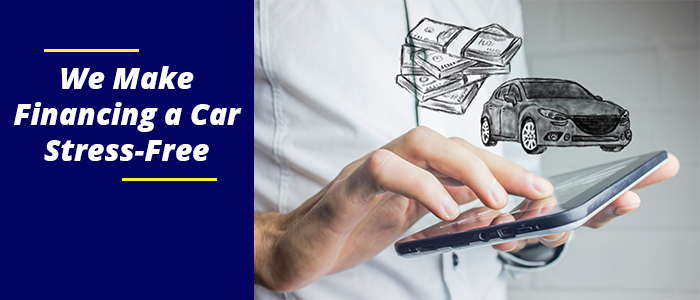 Car buying should be quick, easy, and fun. We've been refining our process over the last 20 years. We'll work hard to get you the financing you need, and deliver the perfect vehicle for you!
We Make it Easy -

We negotiate with the lenders on your behalf.

There's No Obligation -

You can always use your own finance source.

It's Quick and Transparent -

In minutes, you can choose the best rates & terms from multiple lenders.

Programs for Every Credit Tier -

We have finance options for perfect credit ratings, not so perfect, and first-time buyers.
What's a Good Credit Score?
Did you know that having a good history can make your life easier and even save you money? Your credit history influences your ability to obtain purchases on credit, as well as how much interest you end up paying.
If you change your credit, you can change your life. Whatever your credit history, Auto One is here to help you build, rebuild, or even re-establish your credit.
We have your best option of leading third-party lenders. By working with over 37 different lenders, we match you with the one that you fit the best.